Rockberry
Honey
Fragrant Sweetness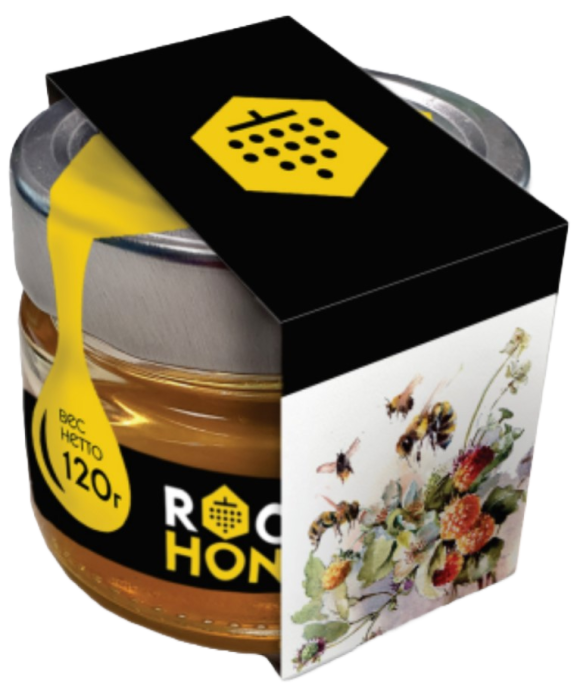 This golden honey with a flowing texture will fill your mouth with sweetness and flower freshness.
A DROP OF SWEET PERFECTION
Our bees pollinate plants' flowers and collect the sweet viscous nectar, producing the yummiest honey ever.

Rock Berry honey is produced in an environmentally friendly environment from blackberry and raspberry flowers. We have selected the best from hundreds of berry varieties, and their unique taste is also reflected in the honey.

The Rock Berry honey has a unique flօral aroma and taste, which is different from any other honey.

It is all-natural and contains no artificial supplements or ingredients (such as sugar).

Our honey, which is unpasteurized, is very gentle and needs to be stored in a dry place away from sunlight. Do not worry if the honey crystallizes during the winter since it happens due to its natural composition. The thickened raw honey is equally delicious and useful as it is in the usual condition.
Honey is rich in minerals such as sodium, potassium, iron, magnesium, zinc, and others that are essential for our health.
Rich in antioxidants, honey prevents and reduces effects of cancer and heart diseases.
Honey cures colds, coughs, and increases the body's resistance to viruses.
Honey helps balance the bacteria on skin, reduces acne, and even promotes wound and scar recovery.
Raw honey is a good remedy for sour throat and cough, especially for children.
Honey's anti-inflammatory and antioxidant features protect the brain and prevent memory loss.
Why
choose
Rock Berry Honey?
Organic

Healthy

Sweet

Unique